The Andaman Pioneers
Welcome to DIVEIndia, the first and leading dive center in the Andamans
DIVE The Best Dive Sites
Boat Diving is Back
Rates & Packages
Learn more about our rates and packages on offer
Plan Your Trip
More info on travel, logistics, ferries, etc.
LATEST UPDATE: Monsoon Gear Sale ongoing – see Specials section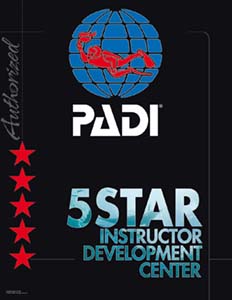 The Pioneers of Diving in the Andamans – Now Across India
Established in 2003 and now a PADI 5-Star Instructor Development Facility, DIVEIndia is India's largest scuba diving center.    Our main base of operations remain on the islands of Neil (Shaheed Dweep) and Havelock (Swaraj Dweep), in the Andamans, from where we conduct training courses from beginner to scuba instructor, as well as daily dive trips for certified divers – all the while retaining the personal touch that has been a part of our philosophy right from Day 1.
In addition, we have also expanded our @Home scuba training centers to Delhi, Bombay, Bangalore and Chennai.      We also retail gear by Mares, Aqualung, Scubapro, Shearwater, Tusa and Sharkskin at internationally competitive prices, and run Outbound dive trips to top diving destinations across the world.
In short – if it is related to diving in India, we have you covered!
Diving for the first time?
We have a broad array of programs for people who are new to scuba, ranging from the half day "Intro to Scuba" program for those who want a taste of the underwater world, to a 4-day Open Water course, for those who want the full experience. We are India's leading scuba training center, and take great pride in offering very high-quality training, that goes well above the bare minimum stipulated in the standards – this is what we love to do!
Certified Already? Improve your skills or just get some dives in!
For the certified diver, we offer a broad array of continuing education courses, from Advanced Open Water and Rescue diver to specialties like Deep Diving, Wreck Diving, Buoyancy, etc.   If you are interested in marine life and conservation, our Marine Ecology Scuba Camp is an in-depth masterclass on the subject.
Or you could just choose to go diving and explore the amazing biodiversity and enormous schools of fish that characterize the Andamans.
Become a Dive Pro!

Tired of a boring old office job?   Interested in taking your diving to the next level?   Consider becoming a dive pro with is.   Whether you want to complete your Divemaster course or go all the way up to Open Water Scuba Instructor, we offer thorough training programs that go well beyond the bare minimum, with the option to add an extended internship and gain real-world skills.
Where do you want to dive?
Please pick whichever dive destination interests you the most.    Our two Andamans destinations in Neil and Havelock, as well as our @Home center in Chennai offer all courses from intro to scuba/DSD programs all the way to instructor as well as fun diving trips.    Our other @Home destinations in Delhi, Bombay and Bangalore are pool-training only.    Unsure?   Check our FAQs section or send us an email.
Your staff was courteous and patient with first timers like us. My wife is a non swimmer and she could dive too. The world beneath the water is every bit as surreal as the world above it - we both had a great time!

Rajeev, Bangalore, India
A big big thank you for a wonderful stay & an experience of lifetime. It was wonderful being a part of your world. Each one of us had a brilliant time throughout our trip. The entire staff & the team is a group of such positive individuals which makes the stay & diving all the more fun. On behalf of all of us, I would like to say a big thank you for everything & we will definitely be coming back to meet you & the lovely Frodo,Sam & Buffy 🙂

Shikha, New Delhi, India
Couldn't have asked for a more kickass experience in the Andamans. You guys at DIVEIndia have been stellar. Thanks for helping me check off all the species i wanted to see - I reckon the mimic octopus and the ambon scorpionfish were the best of the lot! Gonna miss both the diving and the post-diving shenanigans!

Chris, Australia
We just received our diving certifications and wanted to express a heartfelt thanks to Dive India for
making this such a memorable and exciting experience for us. We are already planning our next trip (in October most likely) and can't wait to dive again 🙂

Chhavi, Mumbai, India
Oldest Instructor Training Center
We are India's first instructor training facility (since 2008) and now are a PADI 5-Star center, offering very thorough PADI Divemaster and and PADI Instructor training programs.
Focus on conservation
We pride ourselves in our conservation efforts – ranging from reducing our power demands, recycling water, conducting reef surveys and training the staff of the Zoology & Forest Departments
Multiple Locations
We are the only dive center offering diving in multiple locations – Havelock and Neil in the Andamans, training centers in Delhi, Mumbai and Bangalore and Outbound trips outside the country. So no matter what your interests, experience of preferences, we've got you covered.
Leaders in Dive Discovery
We have found virtually all the top dive sites of Havelock and Neil Island that you will dive, and even now, continue to discover new sites each year. No one in the world has more dives in the Andamans than us.
For general diving-related discussion, ideas on where to go and other talk, incl dog photos, please join our Facebook group
Join Our Facebook Group